Become an accessible firm
Choosing the right lawyer may seem simple, but there are so many to choose from in this particular market. Each firm extols their team's skill sets, which can make for a complex and intimidating search, especially when everything looks the same from one firm to another. Fasken wanted their brand to be able to stand out by focusing on the attorney. Because in law, you're not choosing a brand, you're choosing a human being.
Creating a meeting space
Strengthening and simplifying their image was important, but a firm can't run on reputation alone anymore. These days, the first thing 75% of people do when they need a lawyer is look online. But when it's time to choose, the most important criteria above all else is a person – a face – that projects confidence. We encouraged Fasken to look at their website in a different way, as an interface enabling a true connection between an individual and their lawyer.
Make legal expertise shoppable
To turn their digital platform into a powerful business development tool, we had to give the consumer the power to really shop for a lawyer. The platform uses an intuitive approach to recognise the user's needs and preferences, based on their navigation behaviour. To help users navigate complex topics, we organised the information by industry, practice and market, such that anyone can easily consult an enormous amount of legal information and grasp the essence of it.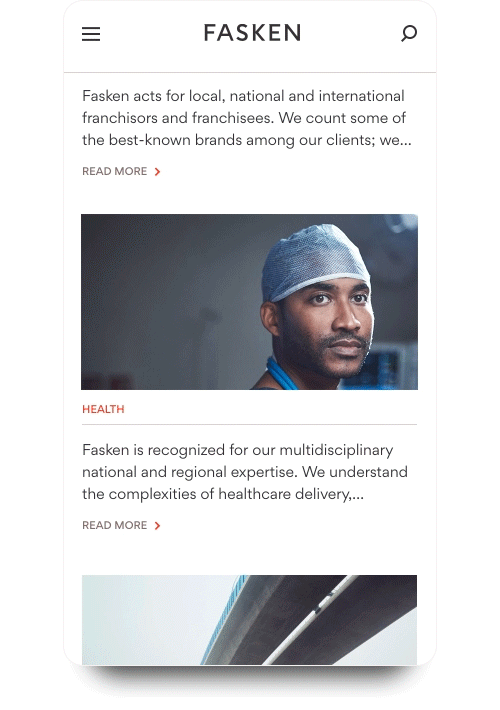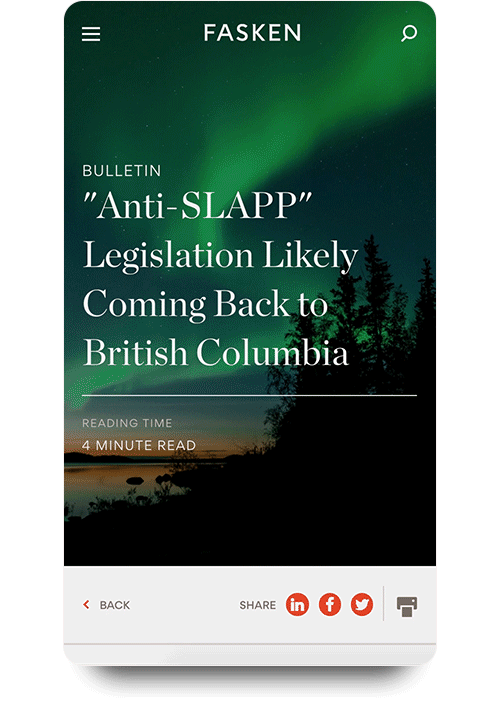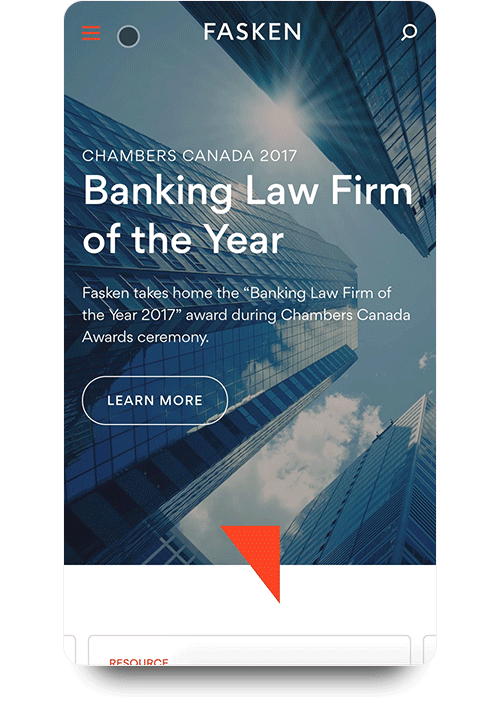 Pushing evolution beyond digital
Our research quickly led us to understand that online, people thought of the brand as Fasken rather than Fasken Martineau. That's what people were typing in their search engines, and on top of that, shorter names perform a lot better on social media and mobile. Digital behaviours pushed us to evolve; the firm changed its name to Fasken, and the tone was set.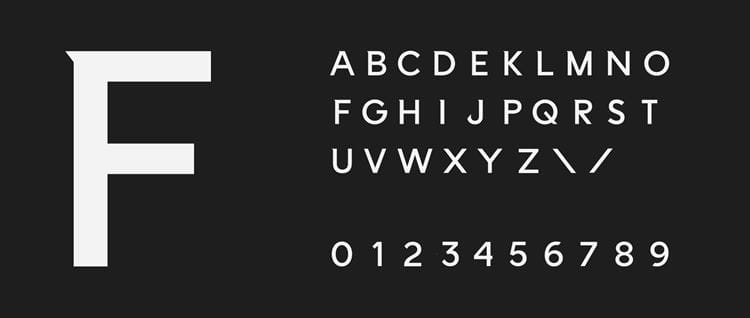 The face of the company
Following the name change, we designed a new logo inspired by a basic geometric shape expressing simplicity and efficiency: the triangle. We also brought back the colour Persimmon Orange, which the brand used previously, to reflect the firm's history as well as its extensive experience in international law. Special care was given to the lawyers' photos so they'd be visible front and centre.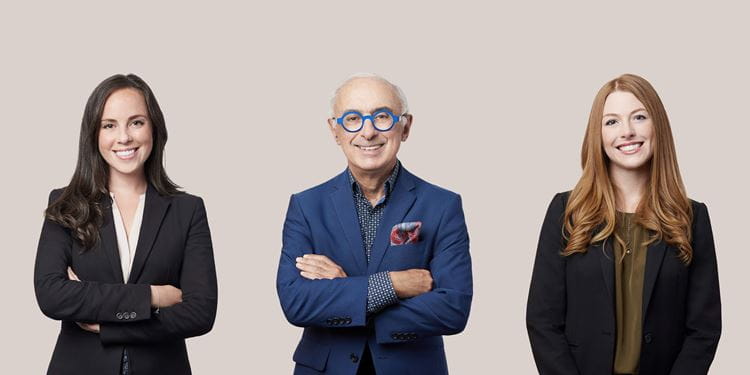 "We have worked with an outstanding agency in Sid Lee — their team matched our passion, commitment and energy every step of the way. They brought remarkable creativity to this project."

— Brenda Plowman, CMO at Fasken
Follow the numbers
In one word, Fasken is now proving themselves to be a guiding light for clients looking for success when it comes to the complexities of modern law.
Thanks to better search engine optimisation ranking, Fasken can detect and target potential new clients with great efficiency.
The website quickly experienced an increase of 8% in visits from regular users, and 6% in visits from new users. Average browsing time was up by 22%, and subscriptions to their legal insight emails grew by 10%.