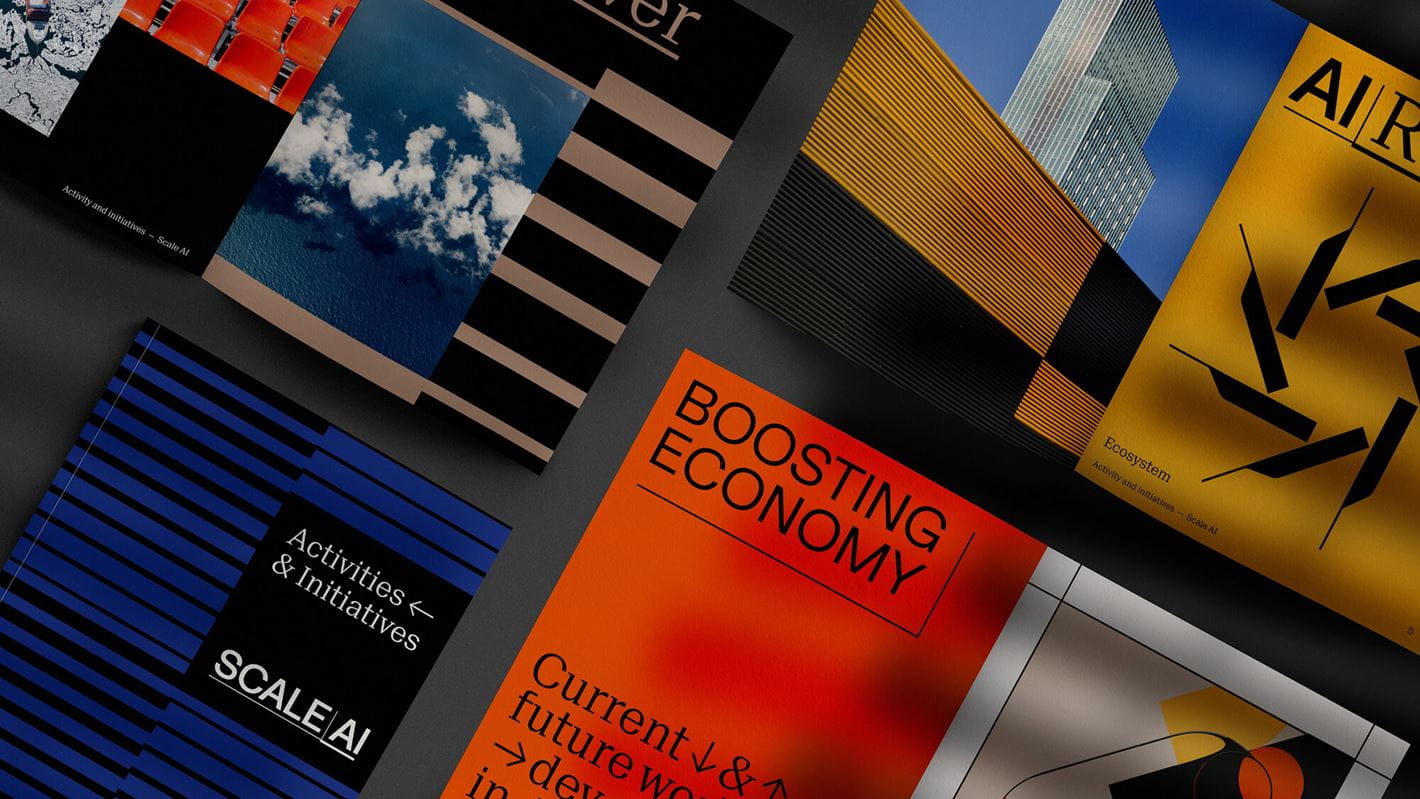 Scale AI's mission as investment and innovation hub is to accelerate the application of artificial intelligence in all sectors across the country. In order for business leaders to want to integrate AI into their supply chains, Scale AI's role as an industry catalyst had to be clear in both their communications and brand image.
The logo and the entire graphic design platform are based on a scale bar. The design grid is dynamic and malleable, illustrating the relationships enabled by AI and the growth of companies, big and small, that will collaborate with Scale AI.
Since the brand's touch points were mainly digital (website, social media content, and keynote presentations), we chose bold vibrant colours. The logo, the icons and the grid were also developed in motion design to further support Scale AI's goal of participating in a thriving economy. We enlisted the help of an illustrator to create three images to help communicate more abstract themes such as power, collaboration and support.