Social media campaigns for good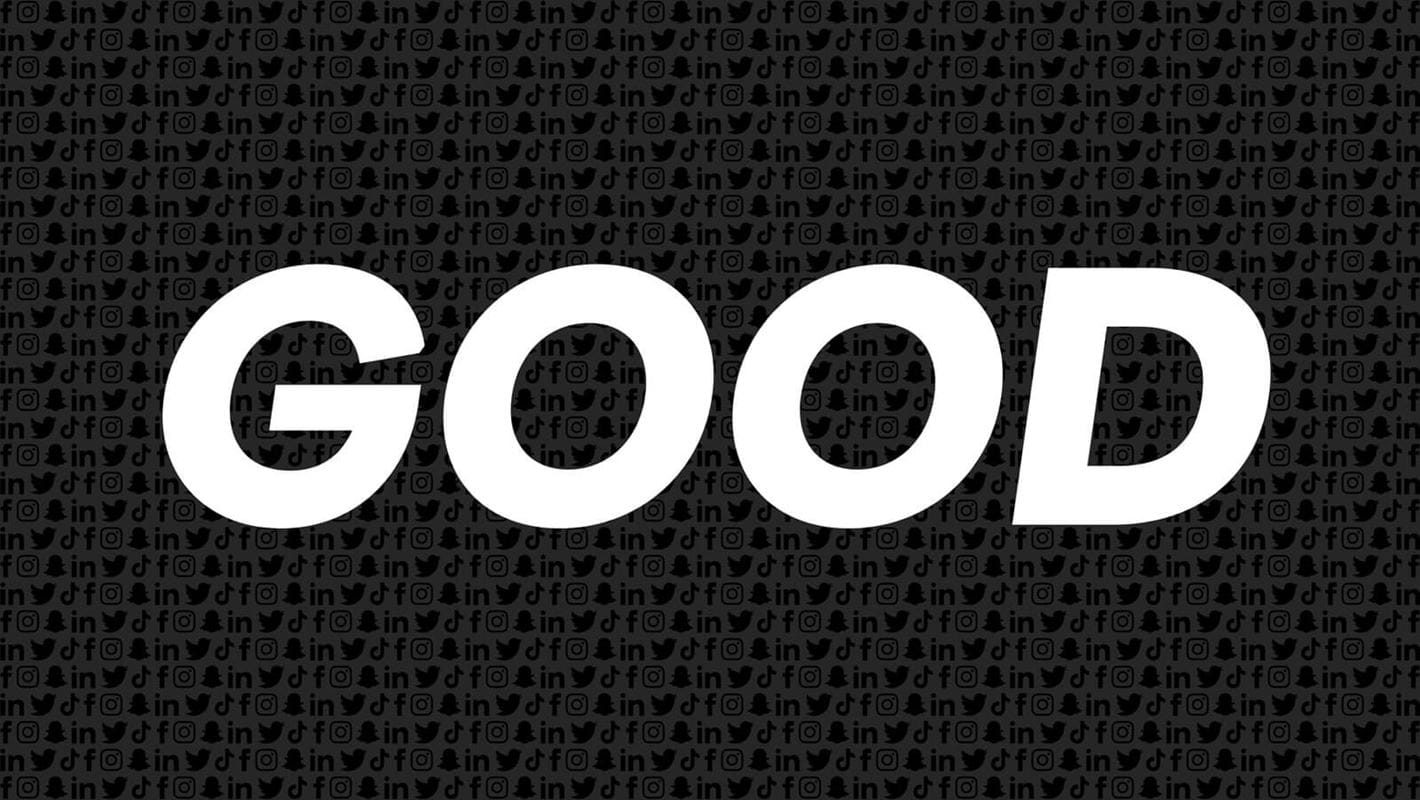 Let's start off by saying that it seems like social media has been getting a bad rap these days. Netflix's The Social Dilemma hit our screens and challenged the very principles that underline its success, its addictiveness, the speed at which information – whether real or not – circulates, and the emotional impact it has on its users. We have been forced to evaluate how we use social media and how we will create campaigns in the future.
We spoke with David Allard and Jonathan Lavoie, Associate Creative Directors at Sid Lee in Montreal, the creators of POW's Fact Avalanche, and two of our most creative and daring minds, and they shared their views on how, when done right, social media campaigns can actually do a whole lot of good.
Key learnings for social media cause marketing done right:
01 — Inspire people
Cutting through the clutter on social media is a struggle for all brands, but it starts with planting a little bit of inspiration that will grow and turn into the big, badass action you want to build up to. Making people care and want to participate is at the core of every social media strategy. But there are a few ways to tackle this one. For POW's Fact Avalanche, we actually got people together offline before launching our campaign. A retreat kicked off the campaign and it was an opportunity to unite everyone working on the campaign – its partners and influencers – around the cause and our shared goal. It was ground zero for what was to come.
02 — Don't make it about yourself
This one seems obvious when it comes to cause marketing, but it's important to always keep in mind that you are not using a cause to sell your products or promote your services. It's actually the opposite: you are using your power and your brand to serve the cause. You are lending your voice and pouring that marketing budget into making a difference. It's as simple as that, and it's important to never lose sight of this priority and to commit to it fully. It can be mutually beneficial, of course, but nothing is less genuine (and more obvious) than a brand looking to boost itself up by attaching itself to a cause that's making headlines. It feels opportunistic and can seriously backfire. Think Pepsi and its Kendall Jenner police-brutality ad. We are still cringing from that misstep... and it's been three years.
We aren't saying you should do completely unbranded campaigns. Your brand will certainly be present, be it in credits, mentions or elsewhere, but it definitely shouldn't be what you lead with.
03 — Make every action count
By putting your campaign out into the world, you are really hoping for a level of shareability. Of course, who hasn't heard the terms "build momentum" and "make it go viral" thrown around in a meeting? But simply sharing something is just the first level; it really needs to lead to something tangible for the user and the brand.
Why should people participate? Because when they do, it actually amounts to something. Their vote, their post, their tweet does not get lost in the shuffle; it builds towards your end goal of creating change. Making this clear from the get-go by defining how the actions will be received will improve the chances of people amplifying your campaign and message.
04 — People love to play
Aside from creating social media campaigns that are noble, efficient and impactful, you can't leave out the element of fun. It's a key motivator and the reason why people will come back and continue to participate, simply because they enjoy doing it. Having fun while making a difference is really the sweet spot, especially when the audience consists of tech-savvy, cause-sensitive generations like Gen Z and millennials. When creating a social media campaign for a specific cause, using an existing tool in a creative and different way can pique interest. Or, if the investment permits it and the idea relies on it, create a new tool that gives people the chance to play, discover and make it their own.
There are definite bonus points for creating something that no one has ever done before: not only will this hit the PR waves, but there is a huge element of discovery and entertainment in this experience that will be super memorable over the traditional ways of communicating.
05 — Find your allies
Few topics can ignite people's passions as much as global causes like climate change, racism and women's rights, to name a few. Harnessing such collective passions is the best way to maximize a campaign's impact, because there is no better way to build change than to do it in numbers.
One of the best ways to create a successful social media campaign with a cause at the forefront is to create partnerships with like-minded people, brands and organizations. Not only does this lend credibility to your mission, but it allows people to galvanize their resources, influence and budget towards a single output.
On a side note, seeing competitive brands come together for a greater cause adds a much-needed human layer to traditional marketing environments. Everyone has something to offer and it is an opportunity to call on everyone's strengths. It allows the mission to speak for itself when profit is placed at the back of the line.
While social media campaigns of this nature are starting to roll out, there is room for so many more. Using the potent effects of social media for good is how we will turn this negative narrative on its head.