A Dos of XX: Reinvigorating Dos Equis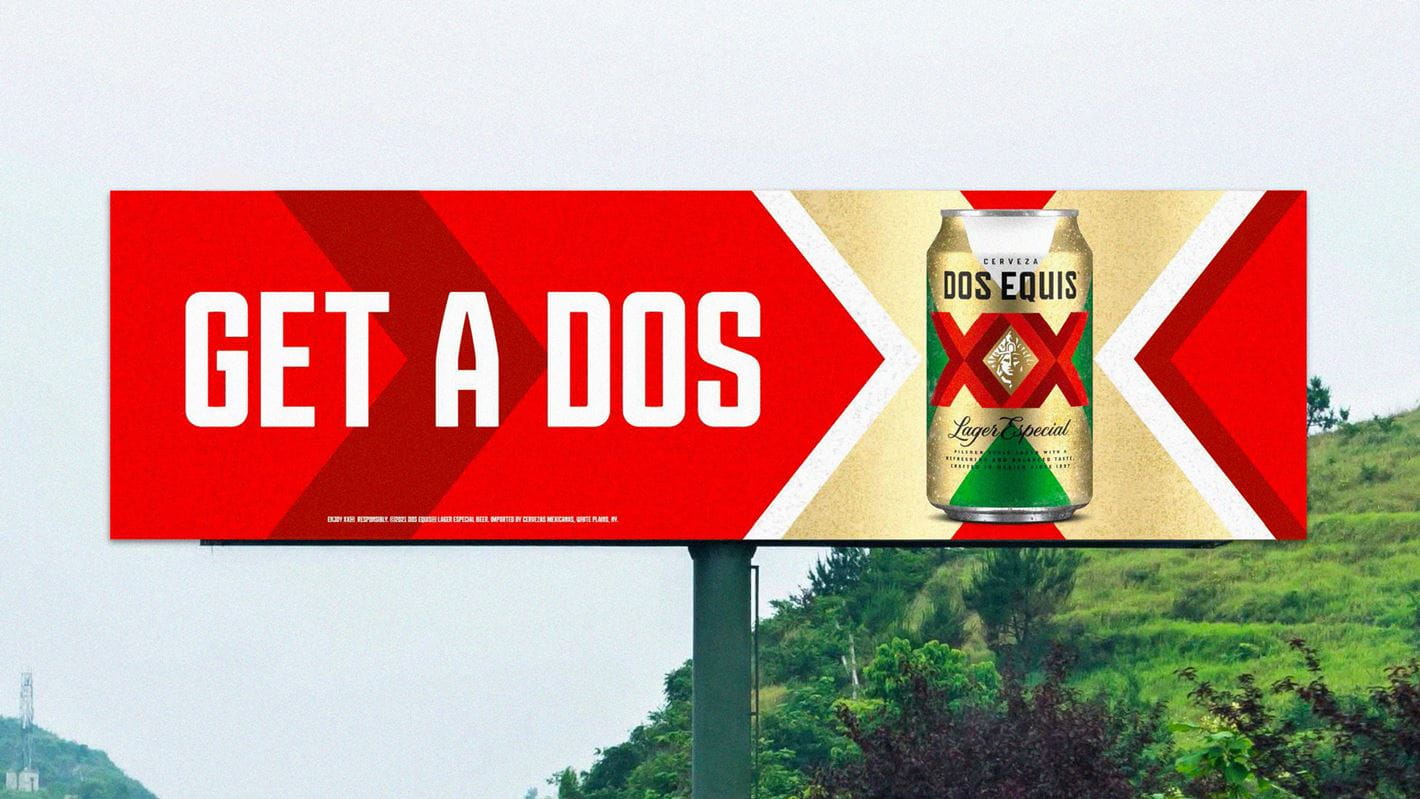 Dos Equis is an iconic brand that has made its mark on culture. So, when Sid Lee heard Dos Equis was looking to reinvent the brand famously known for encouraging the world to "Stay Thirsty," the entire network wanted to participate.
The initial pitch and campaign development process embodied our ethos of "Sid Lee as One." We unified our global network to engage in creative problem-solving and developed a platform that will empower the brand for years to come (instead of just another funny one-off ad). After months of working closely with the client, we chose one direction among our four potential platforms that we all felt was a limitless pathway for the legendary brand to explore.
The human context in our daily lives is used as the setting. By recognizing that Dos Equis and its drinkers are both always striving for something better, the new tagline "Get a Dos" invites consumers to "Get a Dos" of everything life has to offer. The brand plays a role by providing an elevated perspective on any given situation, no matter how unfortunate or uncomfortable. This year's campaign focuses on establishing the brand concept while sharing what "A Dos of XX" can mean in a culturally relevant way. The relaunch kicks off with a national television commercial called "Pregame" and will come to life across social media, digital activations, retail, and out-of-home advertising later this month. Two other commercials titled "Vacation" and "Breakup" will be released this summer as part of "A Dos of XX."
The platform gives the brand the opportunity to reintroduce itself, participate in consumer conversations, and meet people where they are. Rooted in deep insights about the Dos Equis drinker and their motivators, it is designed to take customers through a comprehensive and interactive journey that includes multiple campaigns and activations across a growing portfolio of products.
Our partnership with Dos Equis is precisely the kind of collaboration we seek to build with our clients. It's about truly understanding the business challenges, making them a part of the work being developed by the team, and leveraging a diverse global set of thinkers to bring unexpected solutions to the table.
To learn more about "A Dos of XX," read the articles in AdAge, Muse by Clio and Marketing Dive.