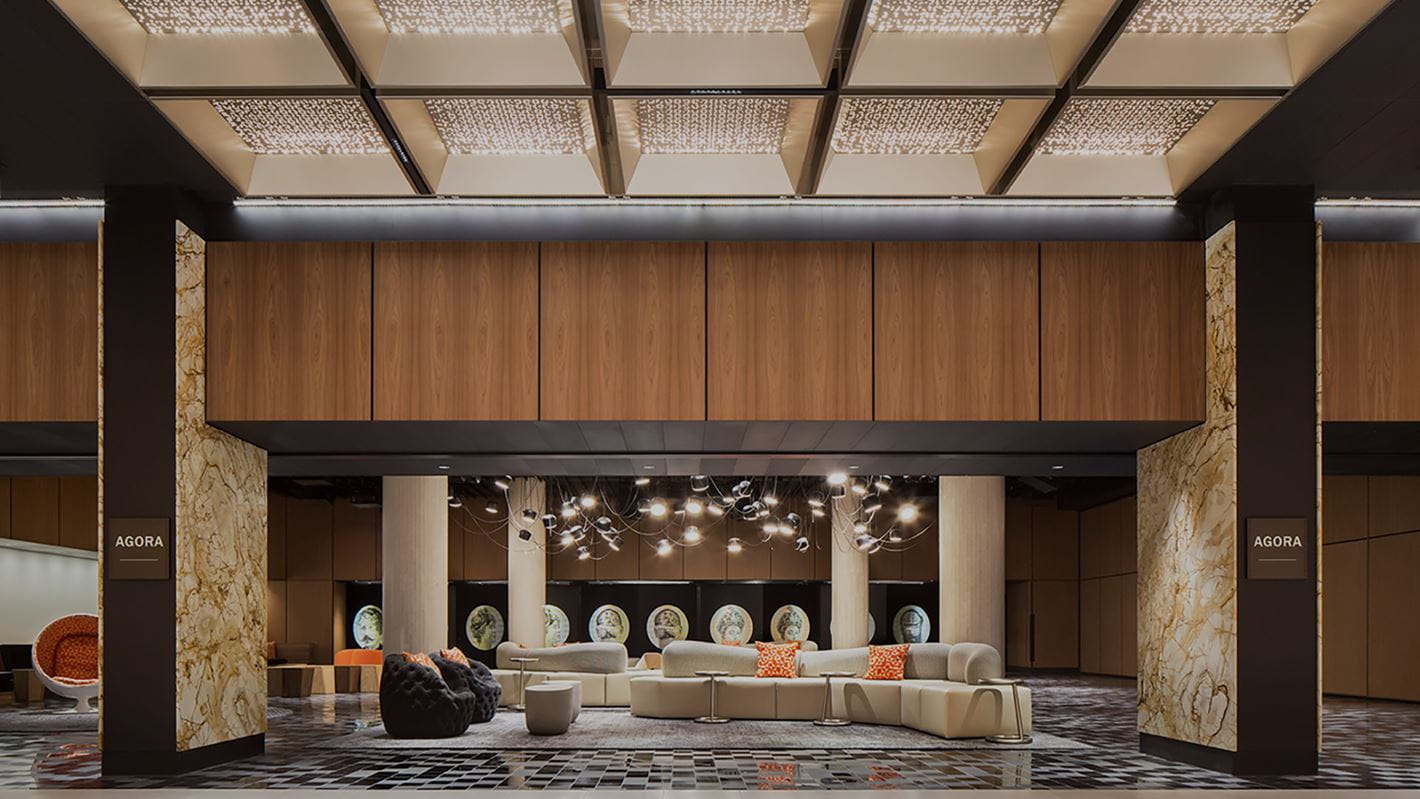 Fairmont The Queen Elizabeth Hotel
Transformation project of the emblematic Montreal's Fairmont The Queen Elizabeth hotel. Inaugurated in 1958, the 1051-room (today 950-room) hotel exemplifies the international style of the era. The major renovation adapts the facilities of the Queen Elizabeth to meet the current and future needs of local and international business people.
CLIENT: Ivanhoé Cambridge
CATEGORY: Leisure & hospitality — Renovation & conversion
SPAN: 690,000 sq. ft.
LOCATION: Montreal, Quebec
DATE: 2017
STATUS: Completed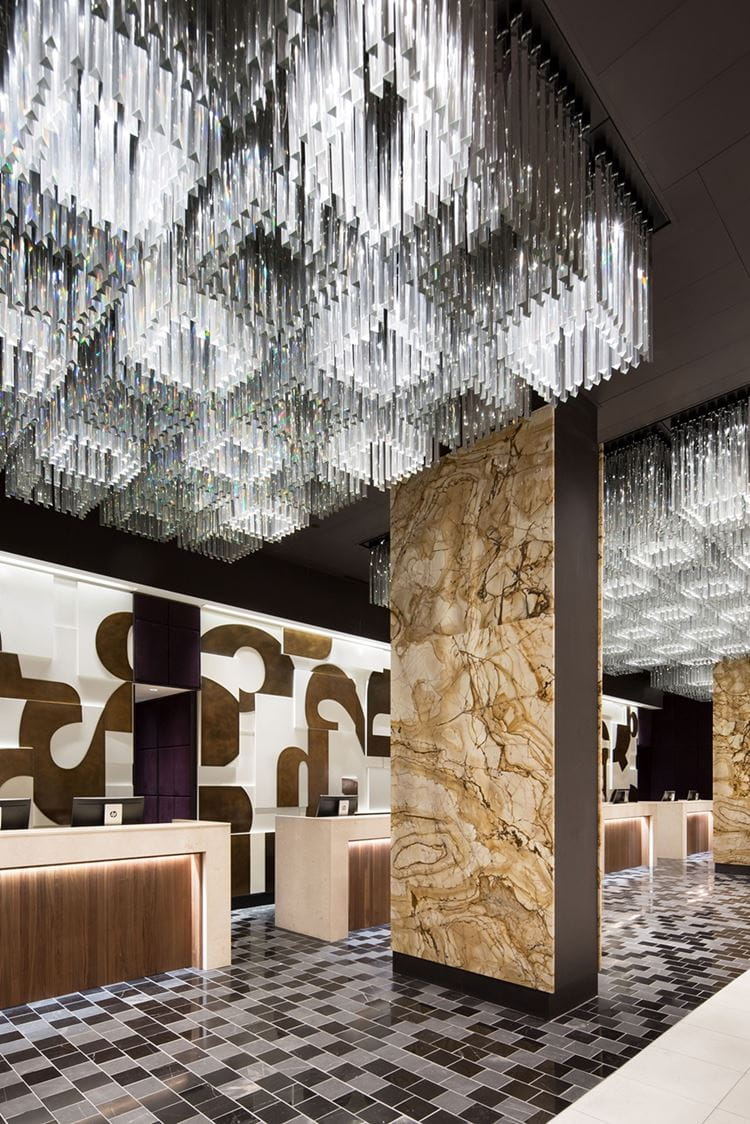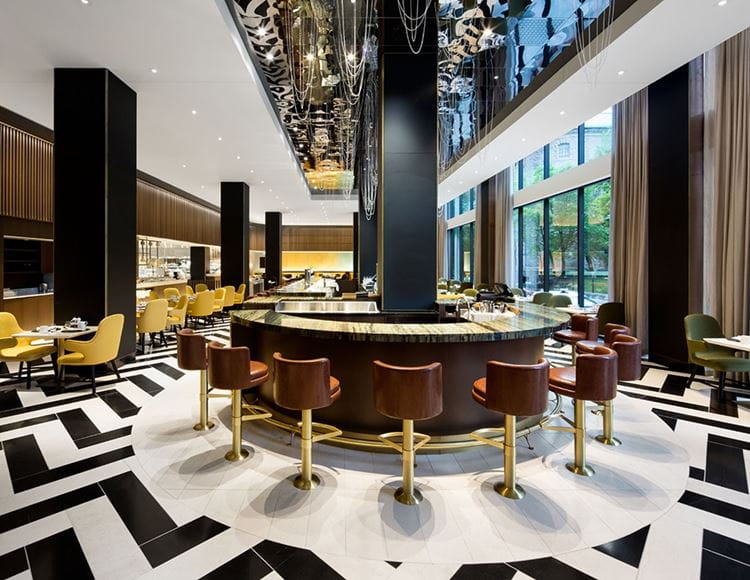 Space layout
The new hotel comprises a set of multifunctional areas that are on the cutting edge for business development (e.g. networking, collaboration, commercial creativity). The common areas consist of a group of bars and restaurants, as well as an urban market that is unique in downtown Montreal. Alongside Place Ville Marie, the hotel is the epicenter of the Montreal underground: a passageway used by more than 19 million people annually.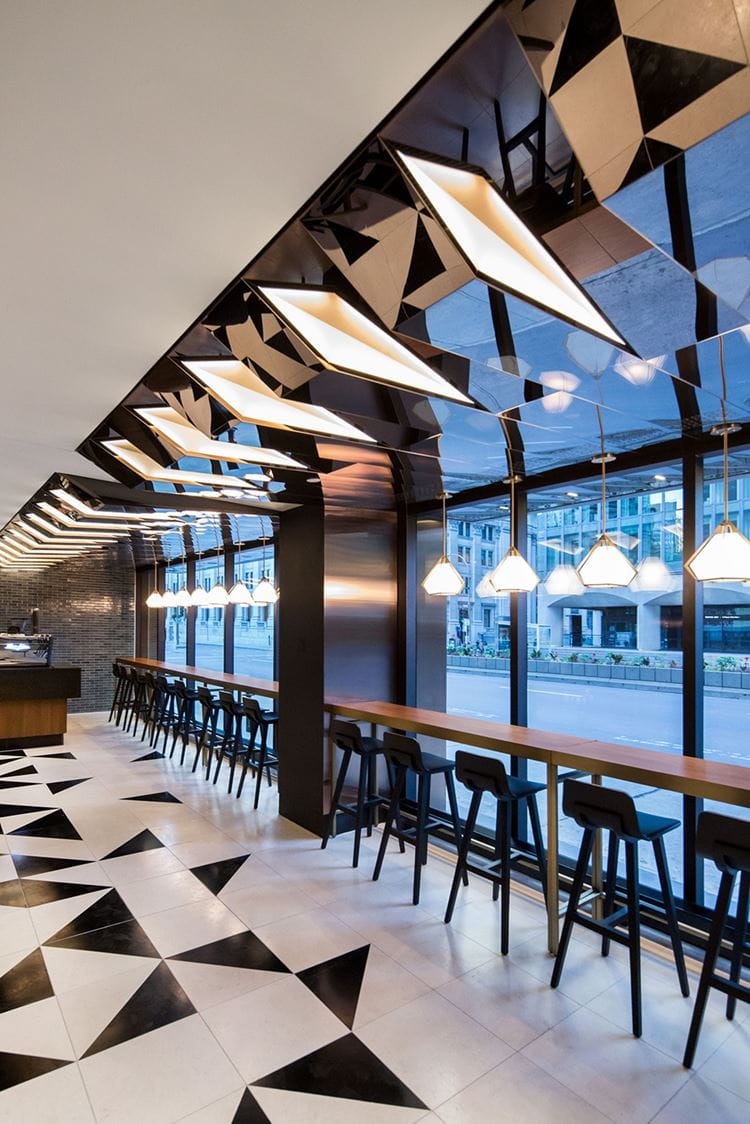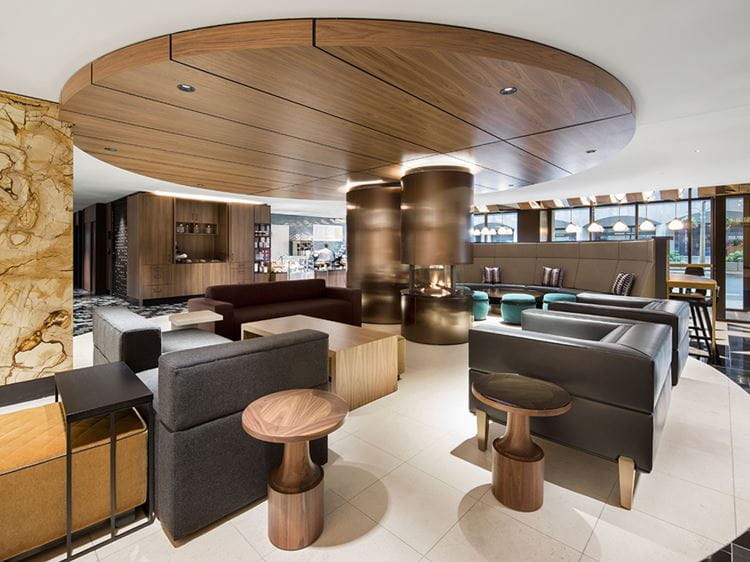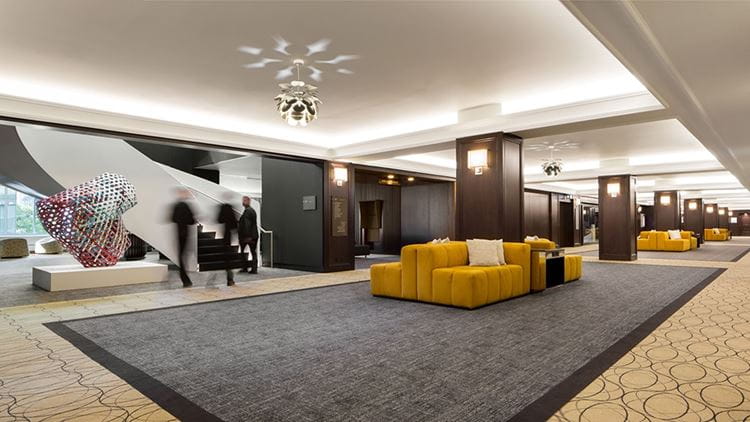 Transformation
Today, the hotel pays tribute to its past by providing an inspiring space and new programming in tune with its quintessential Montreal character. Fairmont The Queen Elizabeth is opening itself to the city, making the most of its spectacular views, and providing living and working spaces that will encourage local and international clients to make it their own.